Our Mission
Our mission is to maintain a county road system that is safe and convenient for public travel. We will strive to provide the highest quality, cost-effective services to maintain and improve our road system. more >>
Contact Info
2600 E. Beaver Road, Kawkawlin, MI 48631
Administration Phone: (989) 686-4610
Maintenance Phone: (989) 684-1010
Fax: (989) 686-4620
Announcements
---
---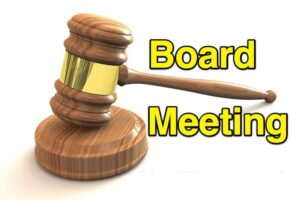 Virtual Board Meeting Information
---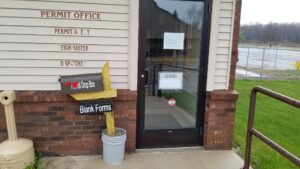 Right-of-Way Permits
---
Mailbox Placement Policy
---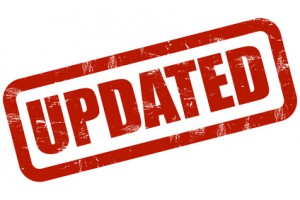 Truck Operator's Map
                   Rev: 01/11/2023
---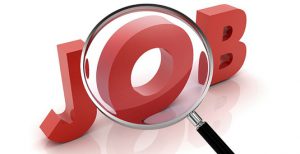 None at this time.
Current Construction Projects
---
Location of Work: On S. Euclid Road between Hotchkiss Road and M-84 in Bay County's Monitor Township/City of Bay City and Kelton Street between S. Euclid and the property fence of Northern Concrete Pipe.
Estimated Work Duration/Schedule: (27 Weeks), beginning the week of May 23, 2022 (TENTATIVELY), weather dependent. South Euclid is expected to be complete in September 2022, with Kelton Street expected to finish in November 2022. Please refer to www.baycitymi.org/596/Construction-Projects or www.baycoroad.org for further updates.
Description of Work: This is a full road reconstruction project inclusive of storm sewer and water main replacement. The existing roadways will be removed and reconstructed with asphalt pavement on S. Euclid and concrete pavement on Kelton.
Impact on Traffic: Traffic will be allowed through the construction zone throughout construction but will be restricted to NORTHBOUND ONLY. All southbound traffic will be prohibited through the work zone throughout the duration of the construction of South Euclid. FOLLOW CONSTRUCTION SIGNAGE, SIGNALS, MESSAGE BOARDS, AND FLAG PERSON DIRECTION. Law enforcement will be periodically present during the construction period to enforce construction traffic signage compliance.
---
Bidding
Bay County Road Commission Invitation to Bid

---

R23-1 - A contract for Midland Road Reconstruction located in Williams Township, Bay County Michigan. Midland Road Reconstruction Project will be received electronically by the Board of County Road Commissioners, County of Bay, Michigan (Board) until 10:00 am, March 8, 2023, local time at which time the bids will be publicly opened and read at the road commission office located at 2600 E. Beaver Road, Kawkawlin, Michigan, 48631.  All bids shall be submitted electronically via WWW.BIDEXPRESS.COM

---

23-2 - Annual Material Bid for Aggregates will be received electronically by the Board of County Road Commissioners, County of Bay, Michigan (Board) until 9:00 am, February 24th, 2023, local time at which time the bids will be publicly opened and read at the road commission office located at 2600 E. Beaver Road, Kawkawlin, Michigan, 48631.  All bids shall be submitted electronically via WWW.BIDEXPRESS.COM

---

23-3 - Annual Material Bid for Calcium Chloride will be received electronically by the Board of County Road Commissioners, County of Bay, Michigan (Board) until 9:00 am, February 24th, 2023, local time at which time the bids will be publicly opened and read at the road commission office located at 2600 E. Beaver Road, Kawkawlin, Michigan, 48631.  All bids shall be submitted electronically via WWW.BIDEXPRESS.COM

---

23-4 - A contract Annual Material Bid for Bituminous Patching Material CP-7 will be received electronically by the Board of County Road Commissioners, County of Bay, Michigan (Board) until 9:00 am, February 24th, 2023, local time at which time the bids will be publicly opened and read at the road commission office located at 2600 E. Beaver Road, Kawkawlin, Michigan, 48631.  All bids shall be submitted electronically via WWW.BIDEXPRESS.COM

---

Follow our bidding page at: -WWW.BIDEXPRESS.COM.

All bids shall be submitted electronically via WWW.BIDEXPRESS.COM
Our Services