Jim Lillo – 989-686-4610 Ext. 224 
Immediate Supervisor – Board of County Road Commissioners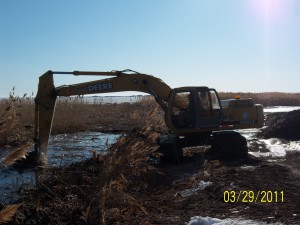 General Responsibilities – Jim Lillo is the Engineer-Manager of the Bay County Road Commission. As Engineer-Manager, Jim Lillo serves as the Chief Executive Officer of the Road Commission and is responsible for administering a $13,000,000 annual road maintenance and construction budget and maintenance and traffic safety of more than 1,032 miles of roads throughout Bay County. Mr. Lillo directs a staff of over 54 full-time employees at the Road Department and implements all policies and programs approved by the Board of County Road Commissioners. He is also responsible for overseeing the operations of the Bay County Department of Water and Sewer which distributes treated drinking water to over 17,500 water customers and collects and treats wastewater discharges from over 18,600 sewer customers.